01 Jul

OPEN MARKET: Thailand Craft Chocolate 2022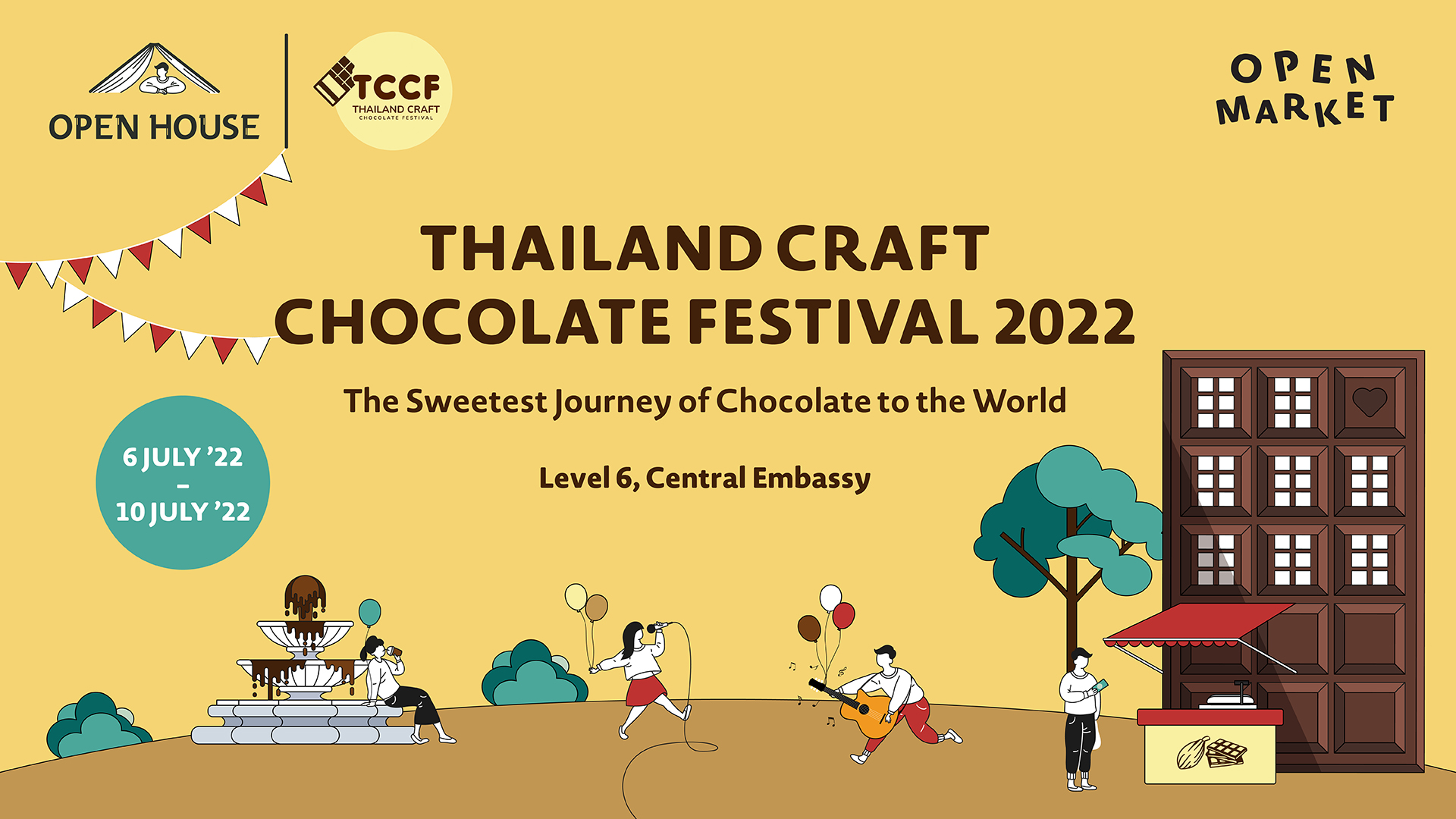 พื้นที่ของคนรักช็อกโกแลตอย่างแท้จริงที่ไม่ควรพลาด! กับเทศกาลคราฟท์ช็อกโกแลตที่ใหญ่ที่สุดในประเทศไทย ให้คุณเต็มอิ่มกับกิจกรรมมากมายตลอด 6 ก.ค. 65 – 10 ก.ค. 65 นี้

🍫 Craft Chocolate Market
พบกับกว่า 20 ร้านคราฟท์ช็อกโกแลตที่เข้าร่วมในงาน
🍫 Craft Chocolate Exhibition
พื้นที่รวบรวมเรื่องราวของโกโก้และช็อกโกแลตในประเทศไทยเริ่มตั้งแต่การเพาะปลูกไปจนถึงการผลิตเมล็ดโกโก้ที่เป็นต้นกำเนิดของช็อกโกแลต มานำเสนอในงาน
🍫 Chocolate Championship
ร่วมลุ้นไปกับการแข่งขันรอบสุดท้ายด้วยกัน และชม showcase พิเศษจากผู้ชนะรายการ
🍫 Chocolate Talks
หัวข้อพูดคุยมากมาย เกี่ยวกับช็อคโกแลตที่น่าติดตาม
🍫 All About Chocolate Workshops
สามารถลงทะเบียนเพื่อเพลิดเพลินกับการเรียนรู้วิธีการชิม การจับคู่ช็อคโกแลตกับส่วนผสมอื่น ๆ ได้จากเวิร์คชอปมากมายในงาน
🍫 You Choose, We Cook
เพียงอุดหนุนผลิตภัณฑ์ช็อกโกแลตจากร้านค้าภายในงาน แล้วนำไปปรุงเมนูพิเศษได้กับร้านโปรดที่ร่วมรายการ
🍫 Scents & Sound
เพลิดเพลินทั้งรสชาติ และความไพเราะจากดนตรีสด ณ บริเวณงาน
โอเพ่น เฮาส์
ชั้น 6 ศูนย์การค้าเซ็นทรัล เอ็มบาสซี
————–
Chocolate lovers unite for the largest Chocolate Festival in Thailand! All your favourite cocoas will be there including an in-depth adventure with Thai Craft Chocolate! from 6 July '22 – 10 July '22
🍫 Craft Chocolate Exhibition
Become a true chocolate lover with a deeper understanding of cacao and chocolate in Thailand.
🍫 Chocolate Championship
Be a part of Choco
🍫 Chocolate Talks
Enjoy and get to know more about chocolate from several topics and speakers
🍫All About Chocolate Workshops
Good opportunity to learn a wide range of basic chocolate must-known techniques e.g. how to taste or pair chocolate like a pro!
🍫 You Choose, We cook
From farm to table. Any purchase of cacao or chocolate can be prepared into a special menu or drink by the participating restaurants in Open House as follows.
🍫 Scents & Sound
Live in a chocolate world of music and enjoy the sweet melodies of the live music performances as they pair with each note of chocolate you taste.

Open House
Level 6, Central Embassy

#ThailandCraftChocolateFestival2022 #OpenHouseCE #CentralEmbassy