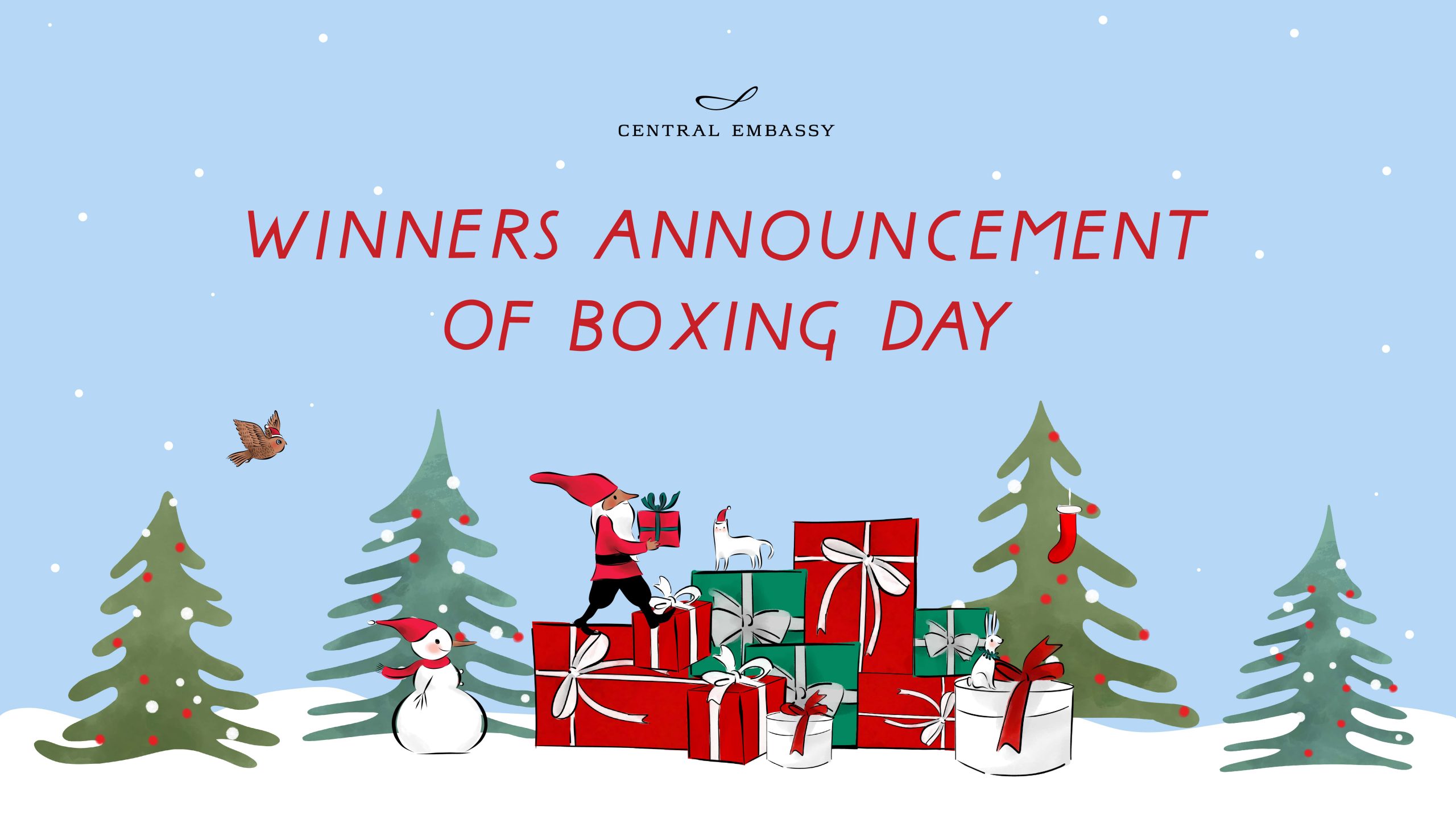 28 Jan

Winners Announcement for Boxing Day 2021
ขอแสดงความยินดีกับผู้โชคดีได้รับรางวัลจากโปรโมชั่น 
Winners Announcement for Boxing Day 2021
Congratulations to all the winners of the Central Embassy Boxing day 2021 prizes!
Boxing day 2021 CRM
รางวัล: ที่พักสุด Exclusive 3 วัน 2 คืน ห้อง The Cape Absolute Suite จาก Cape Panwa Hotel ภูเก็ต สำหรับ 2 ท่าน มูลค่า 160,000 บาท (2 รางวัล)
ผู้โชคดี
คุณธัญยรัตน์ พชรภัทร์ธนัญ
คุณบุษรัตน์ ชัยกิจยิ่งเจริญ
---
ที่พักสุด Exclusive 3 วัน 2 คืน ห้อง The Reserve Ocean Pool Villa จาก Centara Reserve เกาะสมุย สำหรับ 2 ท่าน มูลค่า 126,800 บาท (2 รางวัล)
คุณสุนทรี เตรยาภรณ์
คุณภูวศิษฐ์ ไชยอรุณโรจน์
 
---
Prizes are non-transferrable or exchangeable for cash
Please present your citizen ID to claim your prize by 28 Feb '22 at The Concierge, Level G, Central Embassy (10 am – 10 pm) or tel. 02 119 7777.